Community Events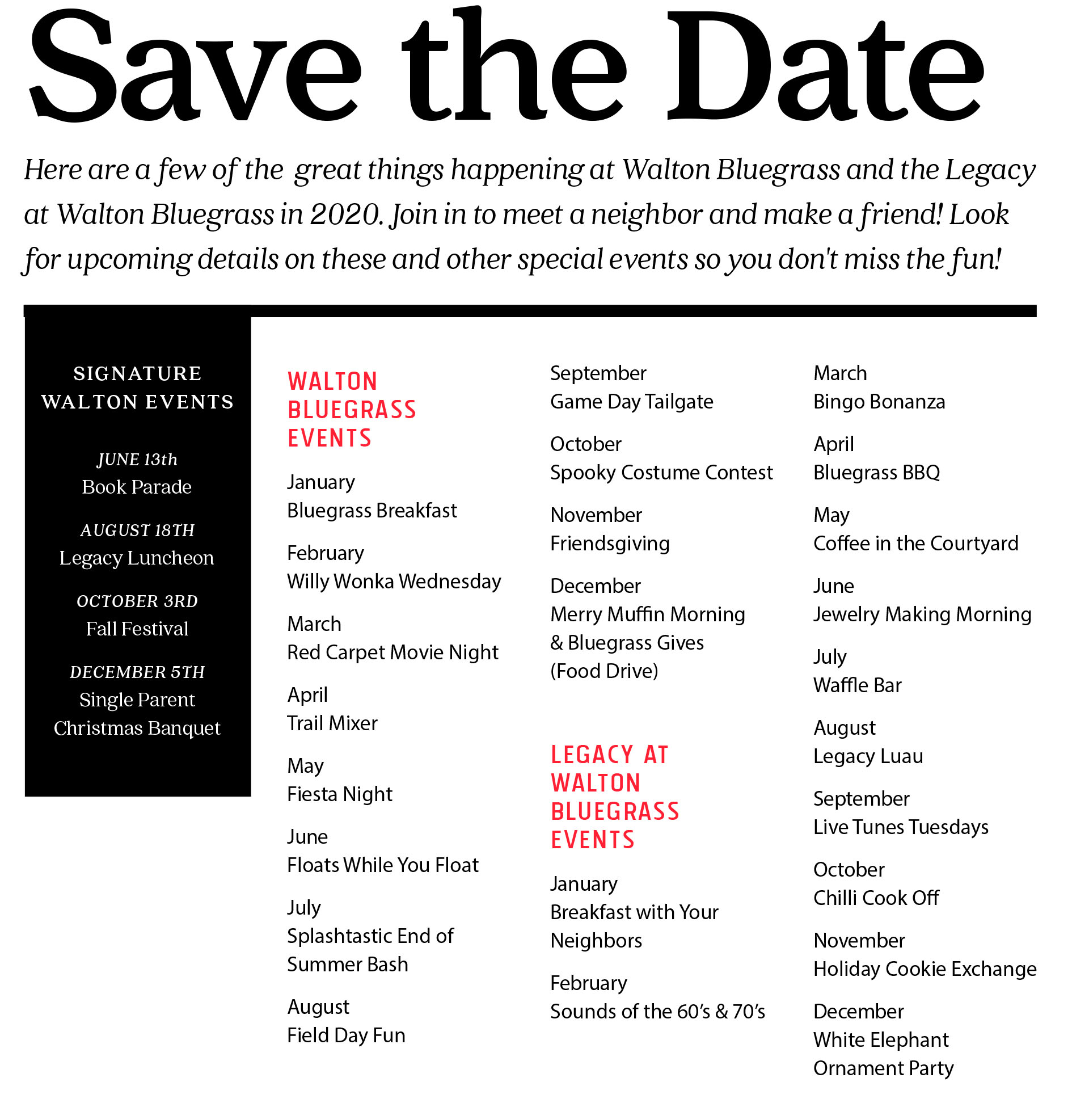 Update to Community Policy
Hello Residents,
In an effort to protect the health and well-being of our team members and communities, we ask that all residents avoid visiting the Leasing Office for needs that can be met via phone, e-mail or the resident portal.
In addition, effective Friday, March 20th, until further notice, we will not be accepting packages in the leasing office.

Please take a moment to update your contact information and opt into text and voice messaging on your account.
Thank you,
Walton Communities